Passover
Passover begins at sundown on Wednesday, April 8th and ends on Thursday, April 16th. 
Join your Penn State Hillel community for a virtual seder on Thursday, April 9, 2020 at 8 pm.
Email Robyn at [email protected] if you would like to attend!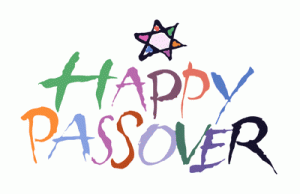 How can you celebrate Passover at home? Here are some resources and guides for you to enjoy!
Do you ever wonder what this story would look like in a virtual world? Check out this video that re-imagines it!
Pesach is one of the most widely observed holidays in Judaism. How does that change from one country to the next? Check out this article on unique Passover traditions from around the world!
Check out this guide to hosting a Queer seder! Invite your friends to join online!
Do you want help on how to host a virtual Passover seder?  https://www.heyalma.com/how-to-host-a-virtual-passover-seder/
Looking for meal ideas for your seder? Check out these recipes! 
Take this quiz to find out which Passover plague you are! 
Passover is a holiday of relaxation, and one of the most relaxing things you could do is unwind with a laugh. Well just wait until you hear about what comedian, Sebastian Maniscalco, has to say about Passover food. It will definitely have you plotzing by the end! 
For all you music lovers out there, check out this Dayenu mashup by the Maccabeats!
Do you remember your first Seder? Enjoy this video of people attending a Passover Seder for the first time.
As this holiday comes to an end, consider reading up on modern-day slavery. We are free people so it's important we advocate for more worldwide freedom.