Passover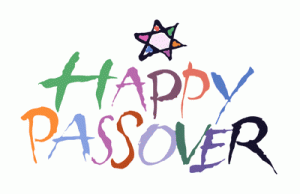 Passover begins at sundown on Saturday, March 27th. All seder attendees must agree to follow Penn State's COVID guidelines.
The Passover seder meal will include a mini Matzo Pack, salad, chicken, kugel, vegetables, and a brownie. All meals are Kosher for Passover and certified kosher. Gluten free and vegetarian meals are available,  just select "vegetarian" or "gluten free" for the "Dietary Needs" question.  If you'd like to JewPAC your meal instead, select "JewPAC-style Seder" rather than filling out a separate JewPAC form.
Pick up for the Passover seder meal will be on Friday, March 26th between 3 and 5 at the Pasq. If you want both a Kosher for Passover shabbat meal and a seder meal, we will reach out to you to coordinate pick up.
Cost: All attendees must register for our Seders in advance. Meals are free for students and $36 for community members, faculty and staff.
Responses are due by March 15th.